Hangar 18 interviewed our two summer graphic design interns this afternoon, Ashley and Joelle, both from the IDEA (illustration, design, elements and applications) program at Capilano University. We dug down and got deep with some tricky and some silly questions – from their inspirations to their experience at H18 and their guilty pleasures.
WORD ASSOCIATION: DESCRIBE EACH OTHER IN A FEW WORDS.
J: "Ashley is dependable, calm and laughs at everything."
A: "This is hard to shorten into 3 words! I'd say Joelle is confident and when you're working with her you just feel comfortable, calm and happy!  Plus, her middle name is Keiko which translates to happiness child!"
WHAT WAS IT THAT PIQUED YOUR INTEREST TO WORK IN DESIGN?
J: "When I first entered school I actually didn't really know what graphic design was, I just knew I was creative.  This specific program was recommended to me because in school I was known as the person that people would come to if they needed something drawn for a project.  I really liked making cards for all my family members (which my mum collects!), I think that started it all."
A: "I'm in a similar boat as Joelle, where I didn't really know what graphic design was. For me, I didn't go into graphic design right after high school, but instead went to UBC for psychology, and after 2 years there I heard about the program we're at now and how it incorporates creativity and design and thought I'd try it out!"
HOW WOULD YOU DEFINE GRAPHIC DESIGN NOW THAT YOU KNOW more about the industry?
J: "To me, I think graphic design is about big creative problem solving but in a visually communicative way."
A: "That's what we learn a lot about in the conferences we go to, like the most recent one, Design Thinkers.  The speakers were explaining how graphic design is not specific to, let's say, visual arts, but it's much bigger than that.  We're creative problem solvers!"
WHAT OTHER HOBBIES DO YOU HAVE APART FROM WORKING IN DESIGN?
J: "I really like listening to music and dancing around in my house," she says laughing at herself, "…yeah but nobody sees that… yet! I love to go out with friends, eat delicious food and go thrift shopping."
A: "I like watching movies, whether it's at home or at the movie theatre, I just love immersing myself in films, especially Sci-Fi and Thrillers – none of the Rom-Coms!  I also like playing video games and reading novels. My all-time favourite author is Haruki Murakami," she says with perfect pronunciation and we're all slightly impressed.
WHERE DO YOU SEE YOURSELF IN 10 YEARS?
A: "I'm getting married next year so hopefully happily married!  I've always wanted to go to Japan and I'm going there next year to check it out.  So if we like it, it could be our future home!"
J: "Hopefully I'll still be working in graphic design with a solid career; happy and stable!"
WHAT ARE YOU MOST PROUD OF?
J: "I'm really proud of getting this far into my degree because I personally had a difficult time transitioning out of high school.  I worked for 2 years in a retail job that wasn't very fulfilling. I was proud to get into the program to begin with, since it has a very strenuous application process, and since getting in it has been very challenging every year – and I'm proud to still be there!"
A: "I actually didn't get into our program first year, but I took a back route! I didn't get accepted but I still took all the courses and applied again second year and got in. That's when I realized that with a lot of passion and hard work you can do whatever you want.  I'm proud that I didn't just give up after that first failure and I've come this far!"
WHAT WAS YOUR FAVOURITE PROJECT YOU WORKED ON AT H18?
J: "For me it was The Heirloom because Ashley and I were able to really own this project from start to finish. We were able to be the creative directors on the entire thing.  It was a small development on a heritage house that two realtors were revamping and segmenting into four unique homes. We designed the branding for them, from their logo, the brochure, to the website and signage."

WHAT IS THE #1 THING YOU will TAKE AWAY FROM THIS EXPERIENCE?
J: "There's so many take-aways!  One would be to communicate with everybody, even if it feels excessive, but making sure that everyone's on the same page at all times. That goes for everything in life. Another thing would be staying on your toes.  In one moment you may feel like you don't have a big deadline and then at any moment you could have tons of work and in the agency world I've learnt that you just need to be ready for that."
A: "Teamwork, especially in an agency, is really important.  When you're in an actual studio like Hangar 18 you have to be willing to work with the team. It's so important to be agile and open-minded and willing to accept other people's opinions and feedback whether that may be from the client or internal Creative Directors or Graphic Designers and apply that without taking criticism personally."
WHAT IS SOMETHING YOU STILL WANT TO LEARN?
J: "More about production. In school, a lot of it is theoretical work where we will design something but nothing really comes to fruition. That's what made this internship so exciting, getting to see our hard work be implemented."
A: "We don't have a production specific class, but we've learnt so much from Vida at Hangar 18 that it is actually so much easier than we initially thought!"
IF YOU COULD GIVE ONE PIECE OF ADVICE TO A YOUNG STUDENT INTERESTED IN DESIGN, WHAT WOULD IT BE?
J: "Even if you don't know specifically what you're doing, it's important to enjoy the process of discovering it.  Like for me, when I first got into my program without really knowing what graphic design was, I knew because of my love for creativity I would have fun, even with the intensity of the program. Despite the late nights, deadlines and chaos I enjoyed what I was doing, so it didn't feel like work.  As long as you do that I think you'll be okay!" she says with a giggle.
A:  "To make it easier still, I'd suggest to look up to people, without comparing yourself. Despite classmates being in the same year, everyone has different life experiences and many may have more practice or education."
J: "So while it's easy to look at your work, and then compare it to others thinking 'mine isn't good enough,' but it's not bad, it's just where you're at and we are all still learning."
IF you COULD CHOOSE THE LIFE OF ANYONE ELSE, WHO WOULD IT BE?
J: "Probably to be one of the richest celebrity's dog or cat because they probably have a really great life."
A: "I'm not sure… maybe I'm just content with my life right now that I feel like I don't want to be like anyone else!"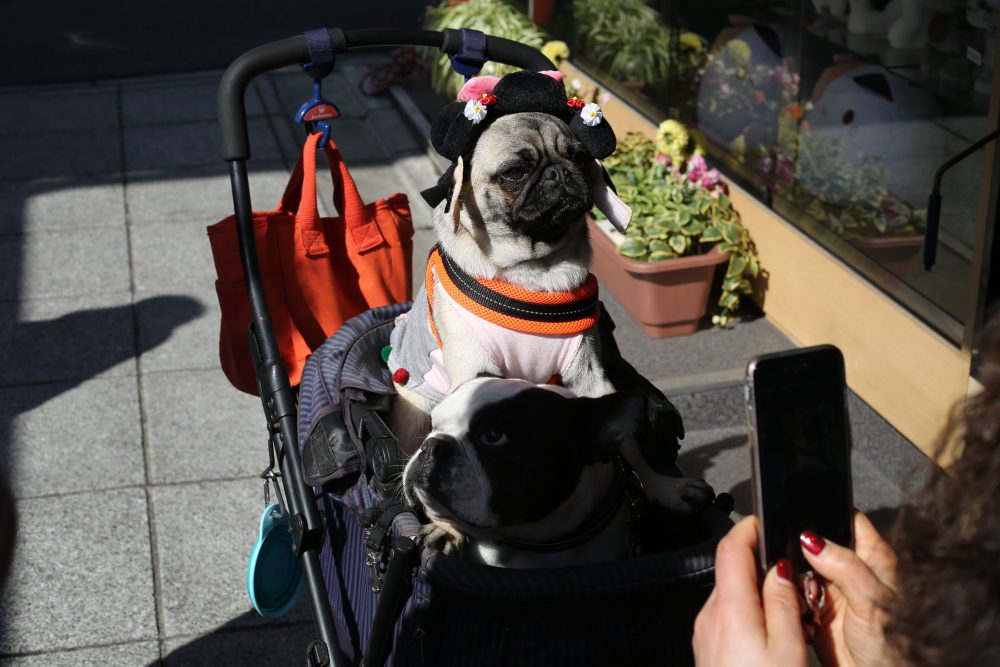 WHAT'S YOUR GUILTY PLEASURE?
A: "I indulge in way too much bubble tea.  I just like the original milk tea. I'll go to different bubble tea places just to try out their original milk tea… it's like a quest!"
J: "Probably ordering food online. I do it way too much, just 'cause it's so easy!"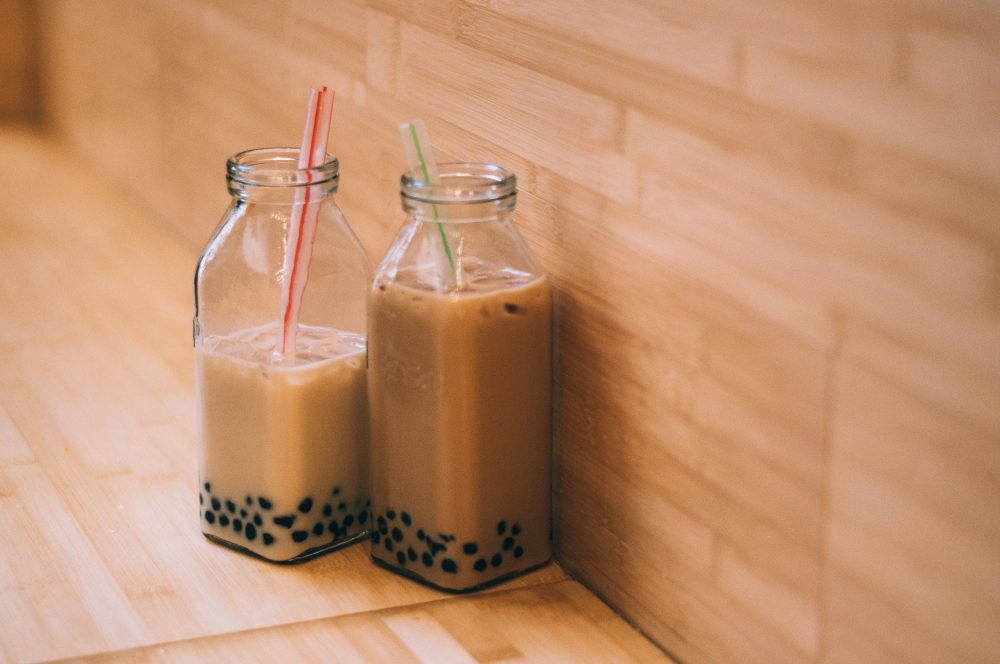 YOU WON 5 MILLION DOLLARS, WHAT'S THE FIRST THING YOU DO?
J+A: "We'd travel. Our first plane ticket would be to Japan."
 IF YOU COULD HAVE ONE SUPERPOWER WHAT WOULD IT BE?
J: "Teleportation.  I could be running late… and then all of us a sudden I could arrive early!"
A: "That was mine! Or flying, I'd fly everywhere."
WHAT IS YOUR FAVOURITE SOCIAL MEDIA SITE?
J: "Probably Instagram."
A: "I like Pintrest, if that counts."
YOU TWO BOTH SEEM TO LOVE YOUR FOOD… WHAT'S YOUR FAVOURITE RESTAURANT IN VANCOUVER?
A: "Noo!" Ashley moans, "You can't ask me that! There's too many, oh my goodness! I really like Suika on Broadway.  They have small sharable tapas and it's really tasty! There's also Gyu-Kaku. It's a Japanese barbecue place and the meat is just so delicious."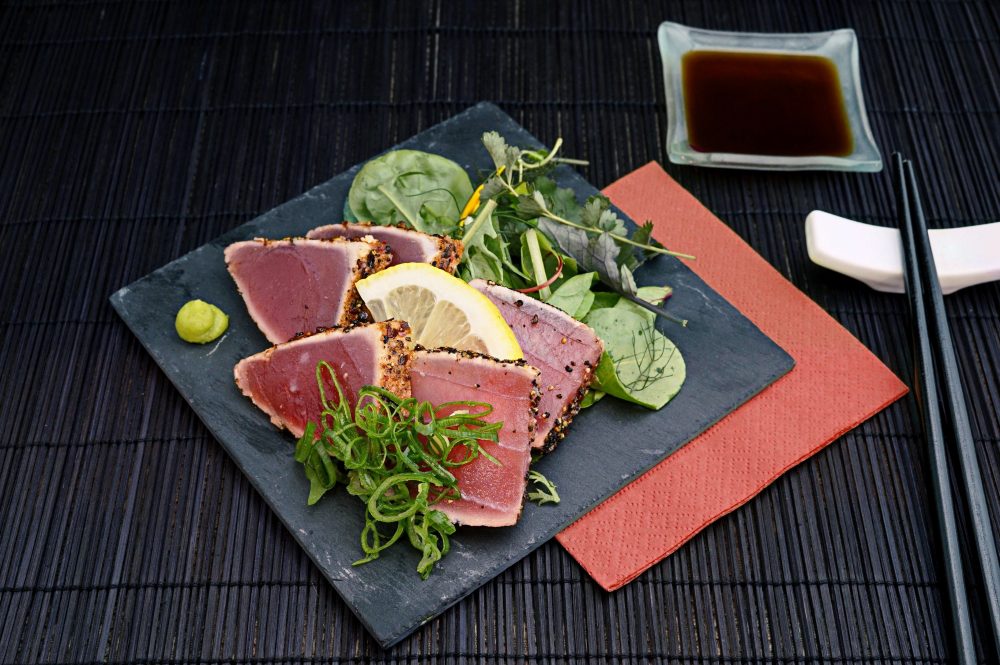 WHich one FOOD COULD YOU LIVE OFF of FOREVER?
J: "Pasta, because there's so many different shapes of noodles, sauces and combinations."
A: "I say sandwiches since you can have different types of bread, filling, veggies, toasted, untoasted, paninis … all that kind of stuff!"
ARE YOU A BIG CITY PERSON OR SMALL TOWN NATURE-LOVER?
A: "Small town nature. If I go to Japan I want to live in the suburbs.  My house currently is surrounded by trees and it's so secluded, I love it."
J: "Big city!"
VANCOUVER HAS BEEN LIVELY THIS SUMMER, WHAT HAVE BEEN YOUR FAVOURITE FESTIVALS OR ACTIVITIES?
J: "I live a block away from the PNE, so usually my family will get season passes and we'll go almost every night. Earlier on in the summer there's the Powell St. festival that we go to every year.  It's a Japanese festival over in Oppenheimer Park and they have sumo, Taiko drumming and vendors. I like to see how many dogs I can count that are wearing kimonos!"
A: "I take hikes.  I tried out a lot of different places to eat too – but that's all year haha!"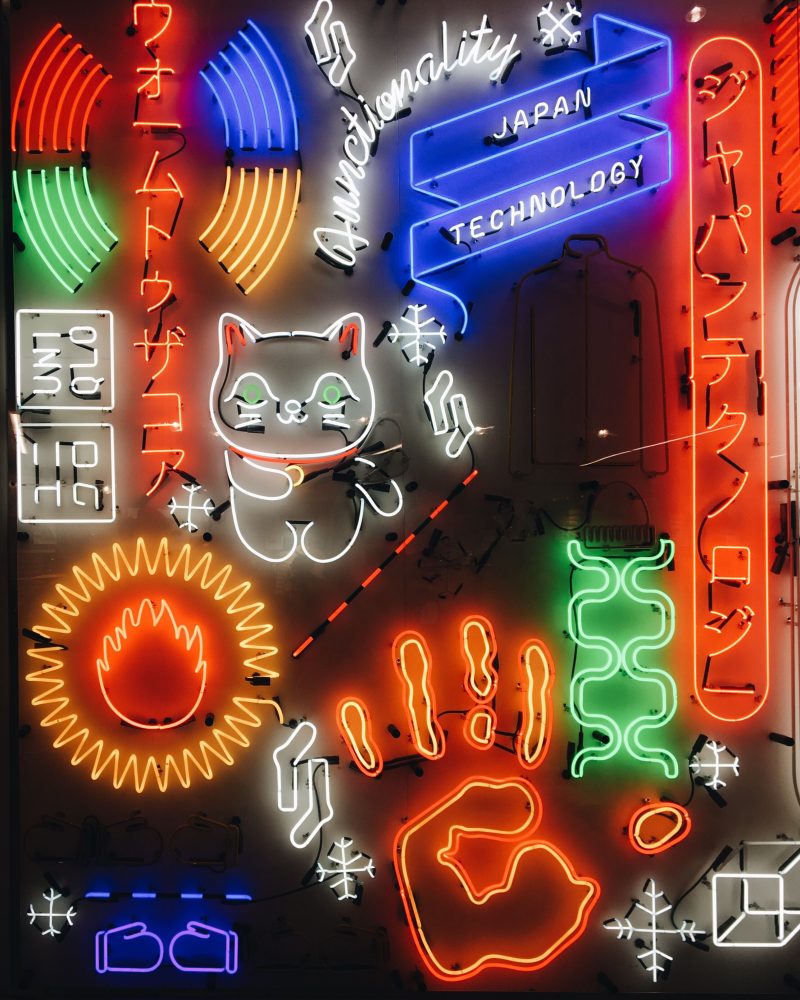 IF YOU COULD DESIGN ANYTHING, WHAT WOULD IT BE?
J: "A restaurant! Get to design the menus, signage and even have creative input on the interior like the textures and fabrics.  Either that or some type of festival."
A: "I would also want to do a restaurant. I think that with my infinite passion for food it would be super fun!"
IF YOU COULD BE ANYWHERE OTHER THAN RIGHT HERE WITH US, WHERE WOULD YOU BE?
J: "On a beach in Hawaii, drinking a fancy alcoholic drink with a little umbrella in it!"
A: "I would want to be in Hokkaido in Japan, in one of their hot springs, during winter time."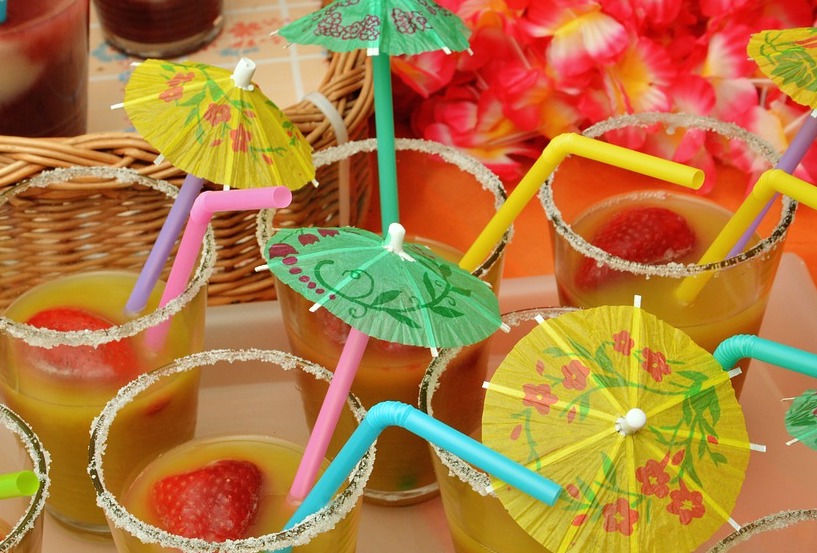 ANY LAST COMMENTS?
J+A: "Thank you!!"
What a pleasure it has been to work with these ladies the past four months.  Can't wait to see where you're at in your design careers 10 years from now!