Meet the Crew
Vida Jurcic
Partner
Dean Ponto
Partner
Lyndsey Jackson
Business Development Manager
Aly Mireau
Designer
Chloë Keogan
Designer
Cassidy Le Troy
Account and Project Manager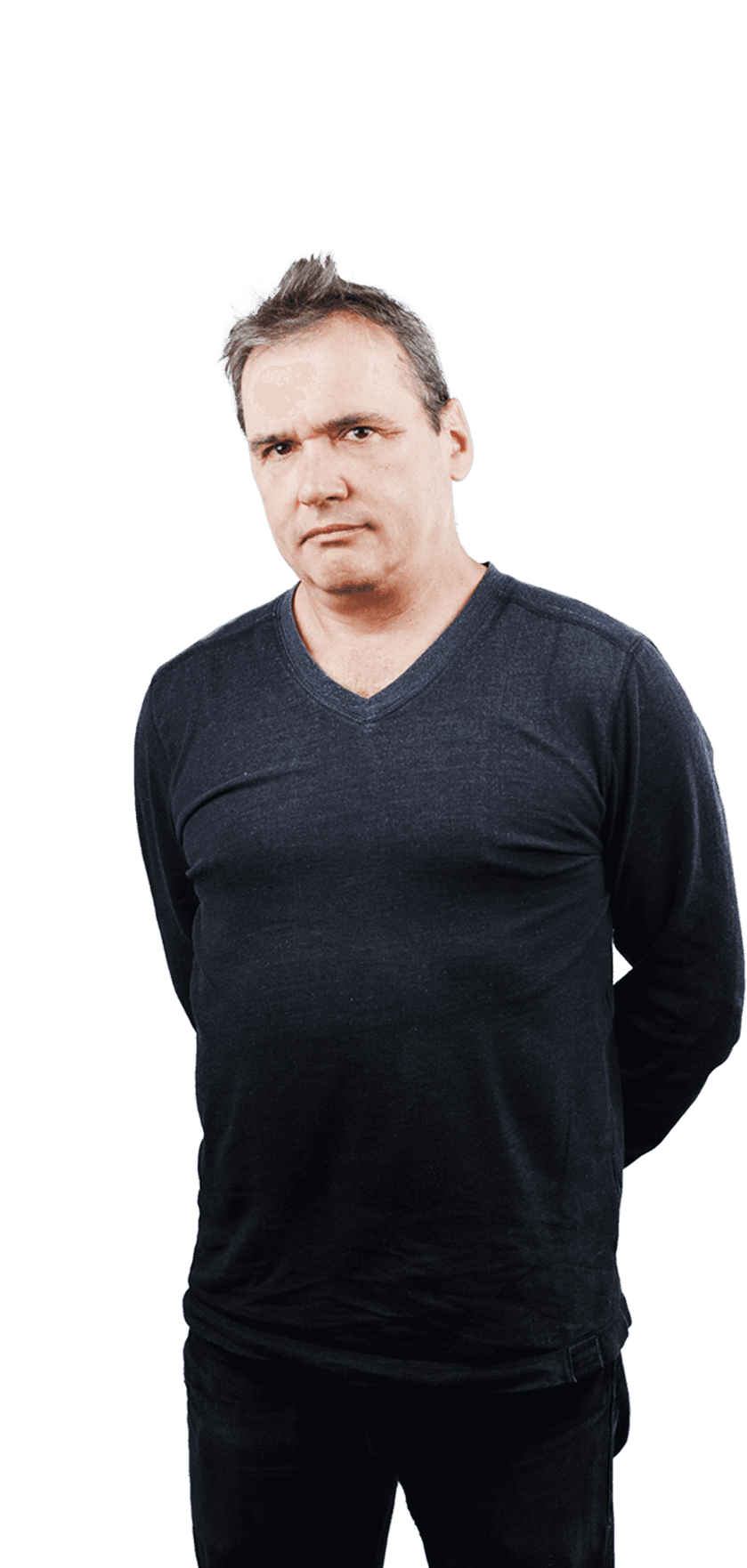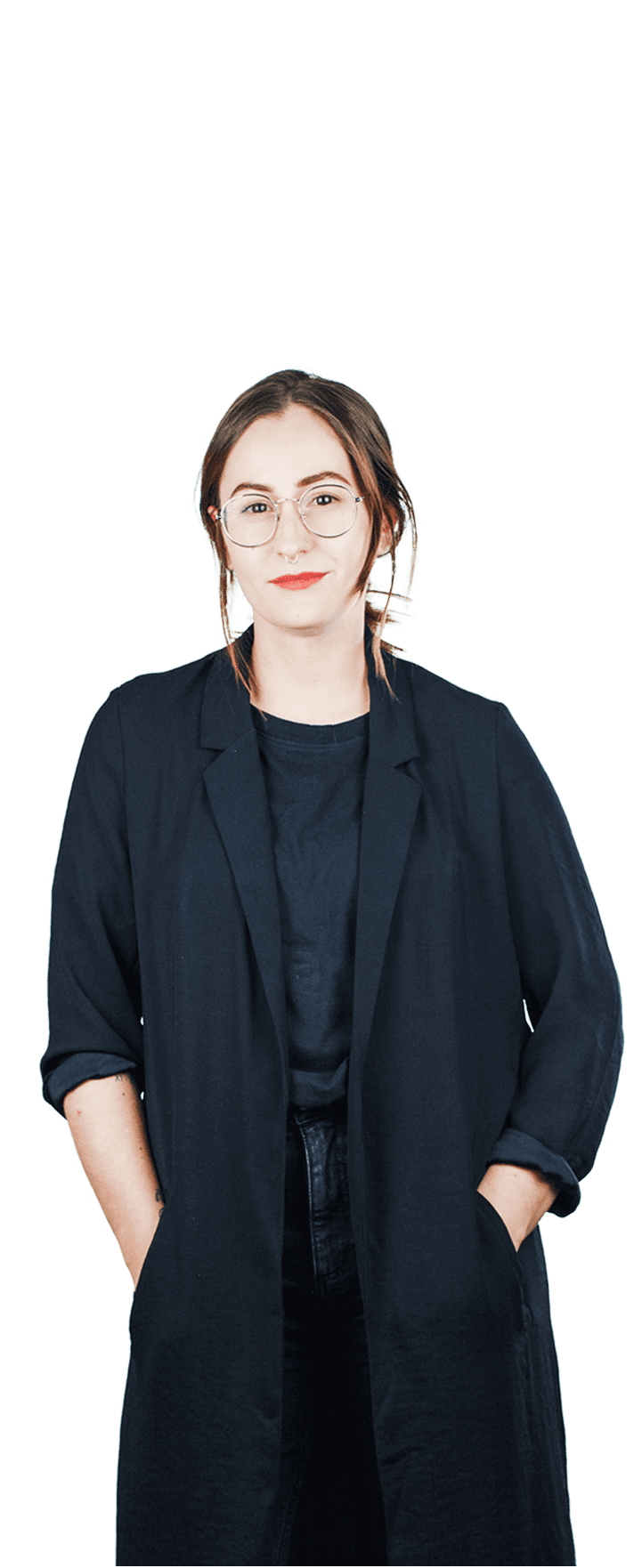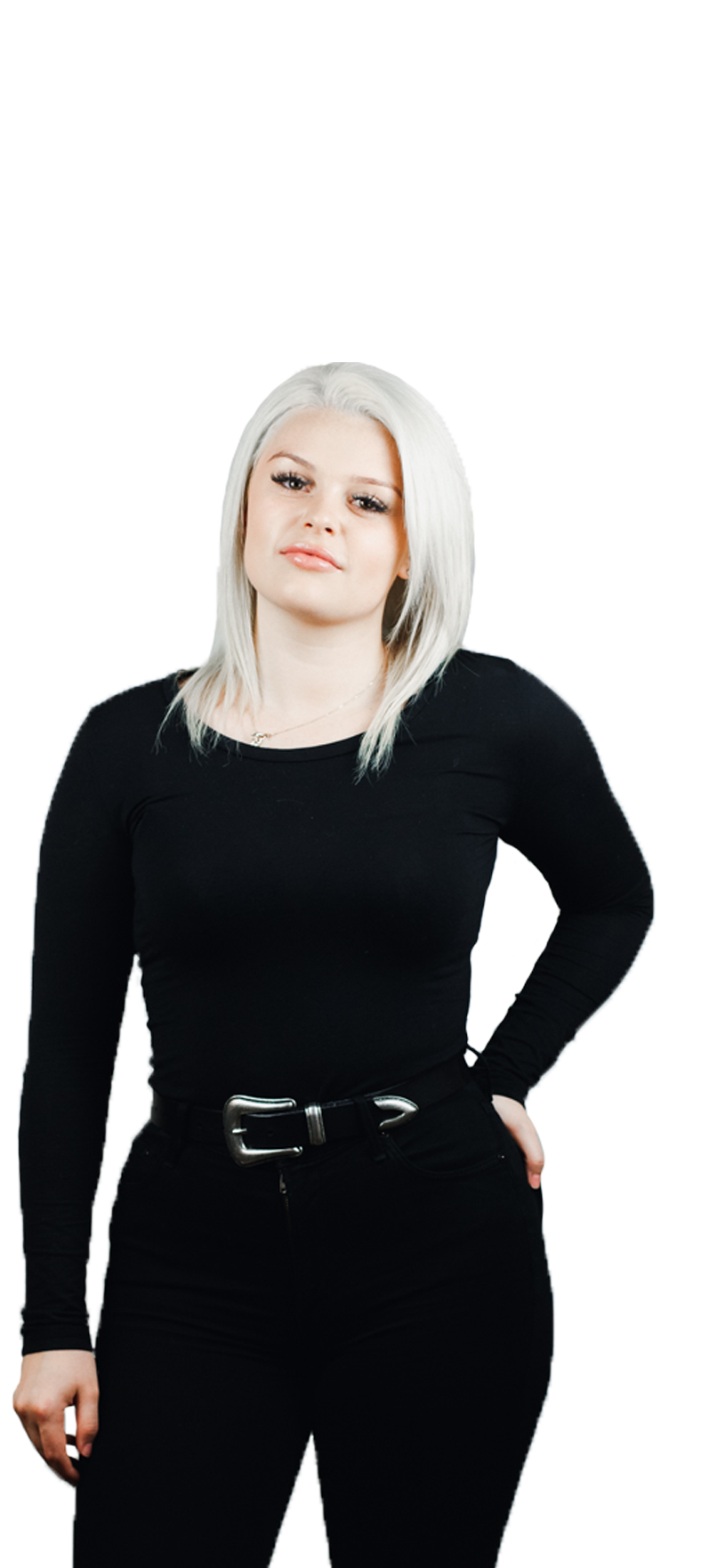 Vida Jurcic
Partner
Vida is a designer and founding partner at Hangar 18. While she won't divulge years of experience, she has been on numerous competition juries and featured speaker panels. She's also part of a troupe dedicated to Morris dancing. By our early observations this artform involves sticks, colourful hats and occasional nudity. When she's not lecturing Dean, Vida lectures art students at Capilano University.
Dean Ponto
Partner
Dean has been with us for some time, but recently became our five-stripe captain and partner. For over 30 years, he has led hundreds of campaigns for regional, national and (likely) galactic clients. He has held several senior creative positions including Creative Director of TBWA/Vancouver. With dozens of industry awards, he's a well-travelled creative leader that's pleased to call Hangar 18 home for good.
Lyndsey Jackson
Business Development Manager
As a BCIT BBA Graduate, Lyndsey brings multi-industry sales and customer service experience to the team. As a saleswoman by day and fashion designer by night, Lyndsey has a dynamic background and portfolio. It's all relative in business, isn't it? As creative as she is solutions-oriented, Lyndsey will explore all avenues to solve a problem. Then she'll go home and make you a killer pair of trousers.
Aly Mireau
Designer
A graduate of Langara's multidisciplinary Design Formation program, Aly first came to Hangar 18 as a bright-eyed graphic design intern, and then wouldn't leave. Aly is as passionate about exploring design solutions as she is about exploring new trails with her trusty hound dogs Huxley and Goose. With caffeine on her side, Aly tackles projects with enthusiasm and an eye for detail.
Chloë Keogan
Designer
Chloë originally studied Computer and Electrical Engineering at TCD in Ireland, then threw her degree out the window to become a creative intern at a digital agency back in Dublin. In 2015, she came to Vancouver and graduated with Distinction in Graphic Design from BCIT. Chloë is also a self-taught photographer and out-of-the-box thinker who takes on projects with enthusiasm and zest.
Cassidy Le Troy
Account and Project Manager
A graduate of BCIT's Marketing Management and Professional Sales program, Cassidy first came to Hangar 18 as an intern before joining the team officially, bringing her skills in SEO and business development to the table. With a serious love of continuous learning, Cassidy is a total people-person with the superhuman ability to spot a Prada handbag a mile away.
Our 18 Favourite Spots
Pacific Poke
Pacific Poke, Main Street, Vancouver, BC, Canada
Fat Mao
Fat Mao Noodles, East Georgia Street, Vancouver, BC, Canada
Propaganda Coffee
Propaganda Coffee, East Pender Street, Vancouver, BC, Canada
Vegan Supply Co.
Vegan Supply Chinatown, East Pender Street, Vancouver, BC, Canada
Kokomo
Kokomo, Gore Avenue, Vancouver, BC, Canada
Pazzo Chow
Pazzo Chow, Quebec Street, Vancouver, BC, Canada
MeeT in Gastown
MeeT in Gastown, Water Street, Vancouver, BC, Canada
Tacofino
Tacofino, West Cordova Street, Vancouver, BC, Canada
The Keefer Bar
The Keefer Bar, Keefer Street, Vancouver, BC, Canada
Kissa Tanto
Kissa Tanto, East Pender Street, Vancouver, BC, Canada
Bestie
Bestie, East Pender Street, Vancouver, BC, Canada
Virtuous Pie
Virtuous Pie, Main Street, Vancouver, BC, Canada
Dalina's
DALINA, Main Street, Vancouver, BC, Canada
Revolver Coffee
Revolver, Cambie Street, Vancouver, BC, Canada
Juke Fried Chicken
Juke Fried Chicken, Keefer Street, Vancouver, BC, Canada
The Ramen Butcher
The Ramen Butcher, East Georgia Street, Vancouver, BC, Canada
Say Hey Cafe
Say Hey Cafe, East Pender Street, Vancouver, BC, Canada
Matchstick
Matchstick Chinatown, East Georgia Street, Vancouver, BC, Canada