And just like that, so begins the month of February. At the beginning of the year, many of us set intentions to better ourselves. However, come February those lofty resolutions involving hours spent on a treadmill or choking down green juice have lost their initial lustre. It's easy to become frustrated with ourselves. What excellent timing to shift our focus towards the things we don't need to try hard to love.
February is a month of love, a month of passion, or perhaps a month of eye-rolls and exasperated sighs. It turns out, February has a lot to offer beyond ordering heart shaped pizza and steeply discounted, post-Valentines chocolate. This month at H18 Headquarters, we're taking the opportunity to reflect on what we truly love: the weird, the atypical, the unrequited and all.
Guilty Pleasures (And Patrick Swayze)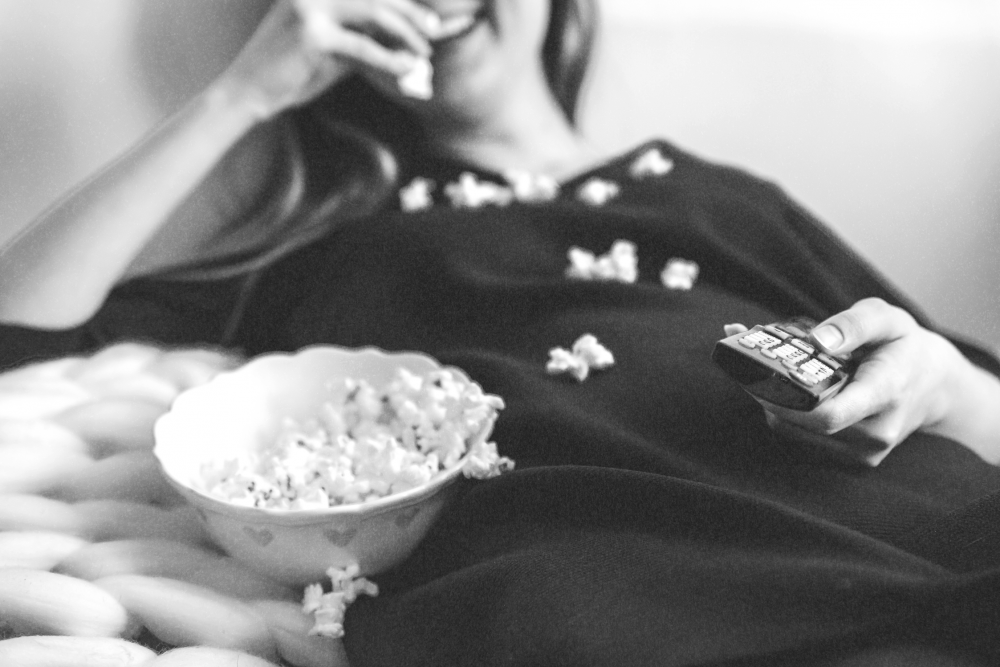 "Cheesy rom-coms and 90's movies come to mind" says Graphic Designer Aly. "Truly, one of the great and most beloved vices in my life. If I was absolutely forced to choose, my top three would surely include Dirty Dancing, Clueless, and most importantly, Ghost (a young Patrick Swayze, Demi Moore, and the use of questionable special effects involving demons of the underworld. I mean, come on!). If Netflix kept track of the number of times its users have watched their movies in the way iTunes does, I'd be in trouble."
Come Valentine's Day, it appears many of us will be watching cheesy movies. A Valentine's Day baby herself, Project Manager Lorill says "I have an affinity for all the romance! My old DVD collection is primarily romantic comedies or love stories. Think the Notebook, Dirty Dancing, and Ghost. Aly is definitely not alone on this! I used to have SUCH a crush on Patrick Swayze!" With nineties heroes in mind, Business Development Manager Katie professes her love of the Spice Girls, saying "My biggest regret in life is not seeing them live back in their heyday!"
Our poorly executed karaoke renditions will have to suffice.
The Love We Give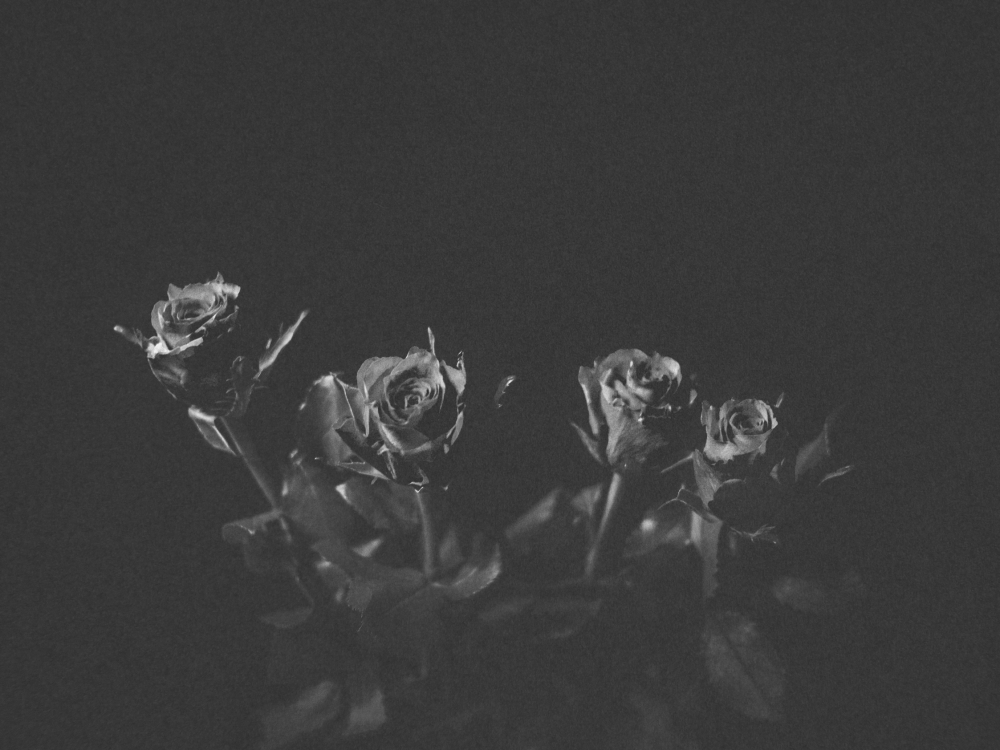 Love is not defined by its reciprocity. We all know love is as messy and complex as our own selves. On unrequited love, our intern Allyson thinks of two relationships in her life: "The first one is my cat, Seaweed, who most of the time doesn't like being pet or touched. The other is my beloved 1974 VW bug, Patrick. About a month ago I was talking about parking Patrick for the winter, and suddenly he started acting up as if he knew what I was planning to do. First the speedometer cable snapped, then starting the car became harder and harder, and then the engine almost fully cut out while driving uphill. I don't know what I'm going to do if the car that I love so much is undriveable once warmer weather comes!" Designer Chloe adds "I love to run, music blocking out reality with a cool breeze coming in from the water, but although I love this, my knees do not! And, of course, I love cats, all cats, even the evil ones!"
What We Really Want (Hint: Avocados)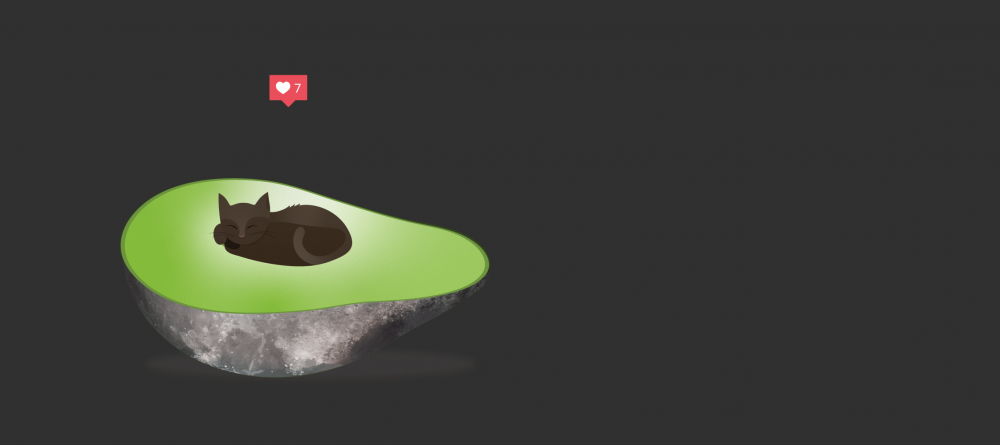 Nothing against heart shaped boxes of chocolate, but we all know variety is the spice of life. Our favourite treats may be a bit off the beaten path to Purdy's.
"I love avocado, on ANYTHING." Says Lorill. "My guilty pleasure is brinner… breakfast for dinner! I'm a sucker for the Cracked Mint ice cream from Rain or Shine, so much in fact, I had it for dinner last night!" Chloe agrees with the breakfast for dinner lifestyle: "If it has eggs and avocado I'm happy! And a guilty pleasure is a mid day pint or an extra muddy Caesar at brunch!" Katie is also all aboard the avo-train. "I love toast with avocado, crunchy peanut butter and bacon. I used to have to choose which I would put on my toast and then I realized I don't have to!"
Co-creative director Dean is so inspired he bursts into prose:
"My guilty pleasure is munching.
I love munching on a piece of bacon for an extended time and savouring every last little bit.
I love munching on a piece of chocolate for an extended time and savouring every last little bit.
I love munching on a piece of cheese for an extended time and savouring every last little bit.
I love hugs. All types of them.
S, M, L, XL hugs.
I love hugging my wife.
I love hugging my kids.
I love hugging my two big fluffy white cats.
I love hugging my Mom.
I love hugging trees.
I love hugging friends I haven't seen in ages.
I love hugging my pillow when the alarm goes off.
I love the word love."
Finally, our Co-Creative Director Vida chimes in, with quite the list:
Dean (and his two cats, Echo and Charlie) and Claudia

Collecting loose cat whiskers that fall off my cat Claudia – I keep them in a wooden box laid out over seashells

The smell of my cat's tuna breathe

Conversing with chickens

Conversing with turkeys

Sharing good ale and music with my Morris Community

Friday night horror movie night & Svengoolie on Saturday

The smell of an icicle

The Bee Gees

Dark chocolate and wine
Do it with passion, or not at all
Needless to say, we're feeling the love at Hangar 18. Love of ourselves, our hobbies, our favourite people, and all of our quirks and complexities. However you're spending your time this February, we hope it's full of passion for all the things you love.