We had the pleasure of hosting Melanie Tan, our talented graphic design intern here at the office for the past two weeks.  We had no idea what kind of cool branding insights she'd divulge when we sat down to interview her, but she definitely got us thinking!
TELL US A BIT MORE ABOUT YOUR CURRENT GRAPHIC DESIGN PROGRAM AT KWANTLEN!
I'm in my fourth and final year… my last semester! The courses focus on strategic branding and the research behind the projects rather than how good it looks.  Doing my internship with Hangar 18 made me appreciate the education even more.
WHAT ABOUT THE INTERNSHIP MADE YOU APPRECIATE IT?
After being launched into the Surrey Fusion Festival project on my first day, it was very important for me to do a bit more research before getting into the design.
DID YOU ALWAYS KNOW YOU WANTED TO BE A DESIGNER?  
No.  When I was a kid, I wanted to be a wrestler (while laughing).  In high school I wanted to go into special effects for movies, but my parents wanted something a little more solid for me.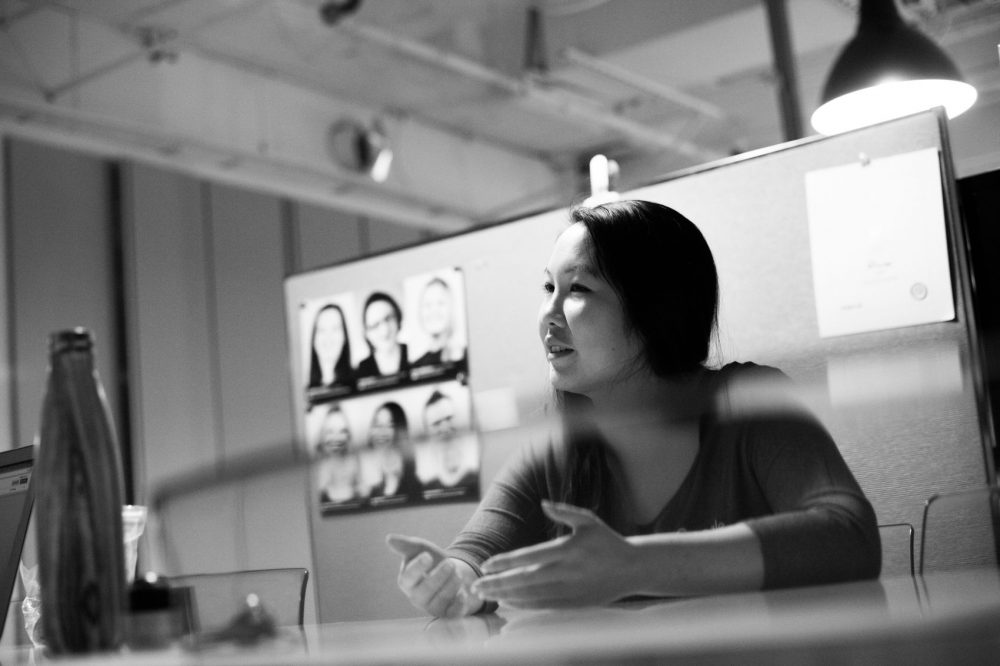 WHAT WAS YOUR WRESTLER NAME? 
I didn't have one, but my mom loved the Rock, and I was really into HHH.
WHAT HAS BEEN YOUR FAVOuRITE COURSE AT KWANTLEN?
Packaging was my favourite because it was the only art-focused class that still had the branding, but more emphasis on the visual side because the other courses are more about research.
WHAT IS YOUR FAVOuRITE PROJECT TO DATE?
I did some branding work for a sauce company that mixes in locally distilled spirits.  I love that I got to do a lot of hand lettering.  I used two different bbq sauces for the colours… and ended up using the bbq sauce as my drawing tool on my wooden panel.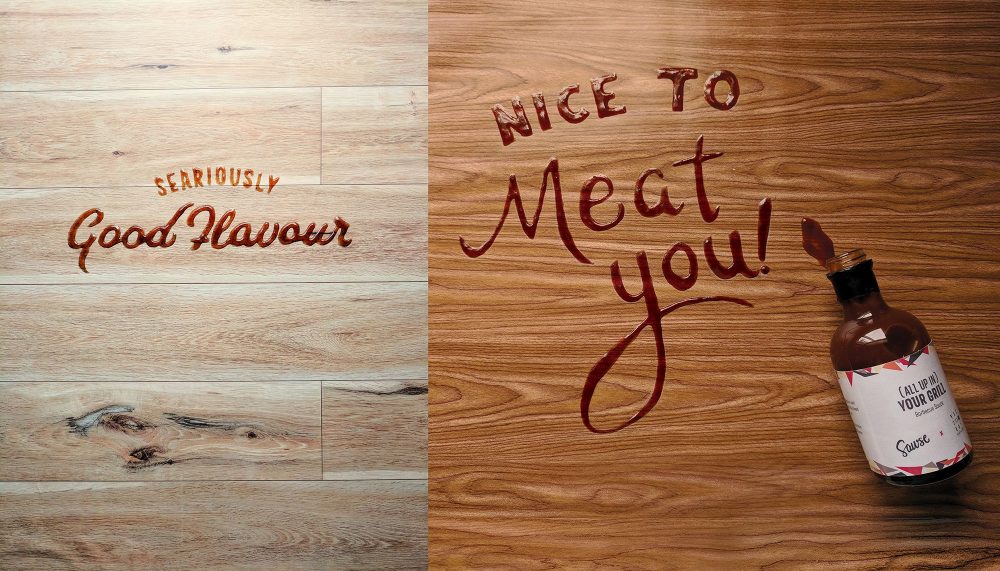 WHAT WILL YOU TAKE WITH YOU FROM THE PROGRAM WHEN YOU GRADUATE?
A good set of friends as there's only 20 of us in our four year program!
TELL US WHAT YOU LOVE ABOUT MARKETING!
I like seeing when people are in love with a product and their reasoning for it.  When I think about a brand name versus no name, it really comes down to the branding that sells it.
WHAT DO YOU FEEL ARE THE MOST IMPORTANT STEPS WHEN LAUNCHING A BRAND?
Definitely focusing on who your target audience is and making sure that everything you're launching is really geared towards them, and not just what you think is good.  Secondly, having everything planned out in advance, including the visual language.  It's harder to execute things that look cohesive without knowing all of the pieces.
HOW DO YOU START TO GET TO KNOW A COMPANY IN THE BRAND-BUILDING PROCESS?
I would start by sitting down with them, perhaps with a post-it-note meeting.  Start comparing what they say about themselves as a brand to how they want to be seen.  



WHY IS IT SO IMPORTANT THAT A BRAND CREATES AN EMOTIONAL CONNECTION WITH ITS CUSTOMERS?
Loyalty is so important now.  It's more expensive to try to gain new customers than it is to keep your existing ones.  When I'm emotionally invested in a company, I will go out of my way to support them.
WHAT DO YOU THINK THE FUTURE HAS IN STORE FOR MARKETING?  AT ONE TIME, THERE WAS NO SUCH THING AS SOCIAL MEDIA.  #LIFEBEFOREIPHONES
I feel like augmented reality and virtual reality tied in with marketing will play a strong role. The way that ads are invasive right now – I think it will quite literally be in your face.  Also a lot more targeted advertising.  For example, in Japan, they have a really big vending machine market – they're able to do facial recognition to determine what kinds of drinks to offer you which is a wild thought.
WHAT HAVE YOU LEARNED ABOUT AGENCY LIFE?
It's fun having everyone work on different projects, and seeing the variety of projects that you get to work on.  
IF YOU WERE STUCK ON A REMOTE ISLAND, WHAT ONE ITEM WOULD YOU WANT WITH YOU AND WHY?
If we're going with the survival route, I'm going with a life straw.  It purifies the water for you!  Otherwise, maybe a nasa pen– ones that never run out of ink.
IF YOU WERE AN ANIMAL, WHAT WOULD YOU BE?
I'm allergic, but I'd say a cat because I like that they can be super independent.
TELL US ONE THING WE DON'T ALREADY KNOW ABOUT YOU.
I own 193 bottles of nailpolish that I have categorized on a spreadsheet! So I can categorize it by brand/ collection.  I have an IKEA storage drawer for it.  Just made the switch to gel.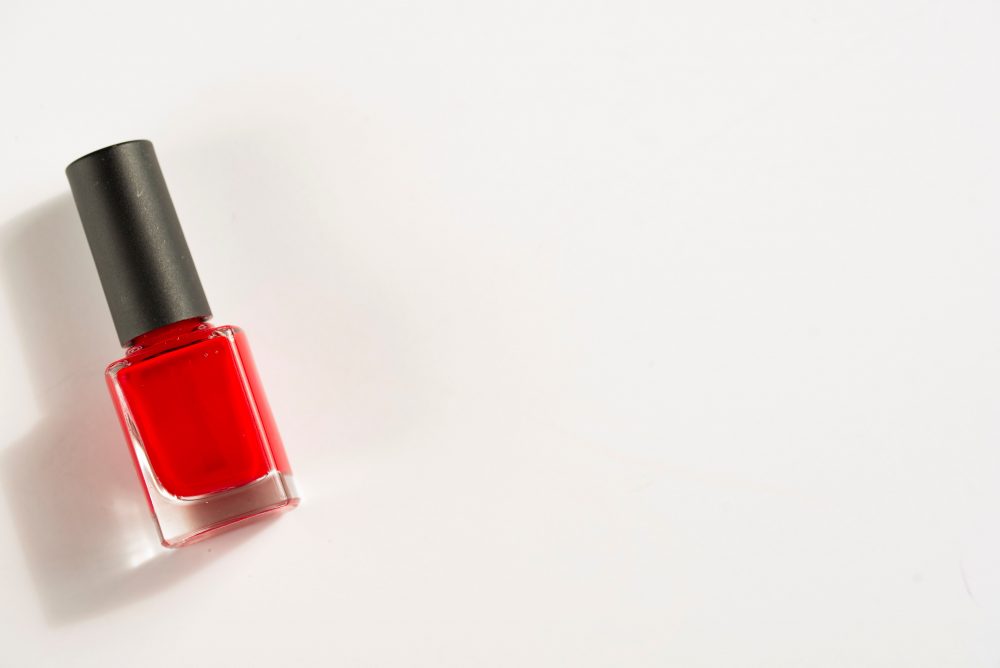 We definitely can not wait to stop by and get a manicure at your place, Mel!